Malaysia is one of the most ethnically varied nations in the world, and its diversified population is reflected in the delicious food of the nation. You may still see remains of Malaysia's colonial past all around you, including grand historic buildings like the incomplete Kellie's Castle and the City Hall. Malaysia has a very diversified natural scenery, even though you might believe it's all about the bustle of cities and retail centers. Even if this is your first time visiting Malaysia, it is simple to get around. But there are a few things you should be aware of before you set off, just as with any other nation. Here are some top Malaysian best advice tips in the following paragraphs to help you organize and pack for the ideal vacation to make your trip unforgettable.
What to Pack and Wear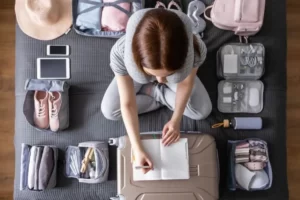 Malaysia experiences a tropical environment due to its proximity to the equator. Although it is more relaxed in the highlands, it is hot and muggy all year. You won't need to wear wool clothing, though. Here are some suggestions for Malaysian travel clothing. Select a dress that is loose-fitting and lightweight, such as cotton. Avoid wearing anything black at all costs, and choose light colors instead. Rather than absorbing heat, you want to be able to reflect it. Malaysia is both a modern and conservative nation. Too much skin exposure is frowned upon and will draw insulting looks in many cultures. You can wear traditional attire to visit a place of worship. Bring a few scarves, some lightweight slacks and a long skirt to wear there.
About Transport
Malaysia's cities are interconnected, and it's easy to get around using taxis, buses, and trains. Travel throughout Malaysia by public vehicles with visitors is now more convenient. If you're traveling to Kuala Lumpur, your first stop is KL Central Station. Numerous lines—including the LRT, MRT, and Monorail—can connect the city with many provinces. You can still board buses to travel to your locations as well. The best method of action is to walk about to reduce travel expenses. If we talk, taxis are the most convenient way to get around between short distances, but they're unmetered, so you'll have to decide on a fare before you leave. You can use long-distance taxis or intercity buses if traveling long distances. For most travelers, taxis are best for short distances, and public transport is best for long trips. However, you might wish to postpone walking in the afternoon to avoid heat strokes. Before leaving, plan your trip using public vehicles.
About Food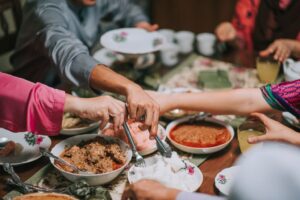 Food is the next item on our list of Malaysia travel tips. Like many other Southeast Asian nations, street food in Malaysia is trendy due to its affordability and quality. It is easily available and can be found almost anywhere in Malaysia, but the best street food in Malaysia is in the capital cities, Kuala Lumpur and Penang. Popular street foods in Malaysia include Rojak, a fruit and vegetable salad; Apom Balik, a stuffed pancake; and Koay chiap, a duck noodle soup. These are just a few of the famous street foods in Malaysia. There are so many more, each being better than the last! Street food in Malaysia usually does not exceed INR 200, depending on what you eat and where you eat it.
Click here to know more about Malaysia eVisa.
About Best Things To Do
One of the first things to do in our Malaysia focus is check off places like Lego land in Kuala Lumpur, George Town, and the beaches. After you've done that, you can move on to other destinations. One of the best things to do in Malaysia, Kuala Lumpur, is check out Jalan Alor. The street is alive with vendors selling delicious Malaysian food. Try to go in the evening when it's quieter. If you're visiting Langkawi, island hopping is a great way to explore the Archipelago. You can book half-day or full-day tours and activities such as snorkeling, diving, and more. Don't forget to visit Malacca, where you can check out the architecture and admire those red lacquer buildings.
About local language
Learn a few words and terms in the Malaysian language before you go there to make getting about more accessible. They may speak neither English nor their native tongue. Simple words like "how much," "what time is it," etc. can be beneficial in some circumstances. Instead of appreciating your effort, the locals would adore you more for learning their language and show you greater affection and warm hospitality.
About occasions and festivals
Keep an eye on the regional events and festivals there to get the most out of your vacation to Malaysia and have a memorable experience. One of the best methods to traveling more like a native than a tourist is through this. And believe us when we say that you will have a blast on these occasions and will set your trip apart from everyone else's.
Keep your Eye open for snatch thieves
Traveling in Malaysia is generally a safe experience for both males and females. Still, female tourists should exercise caution when walking along the busiest roads in the nation's capital, Kuala Lumpur. Motorbike snatchers are known to target women, and some attacks have even resulted in death.
If you want to explore more Malaysia then Apply online for Malaysia eVisa to get your instant visa with our website.
In conclusion, Malaysia is a fascinating vacation destination with diverse cultures, landscapes, and cities. There is something for everyone to enjoy, from the bustling of Kuala Lumpur to the serene waters of Langkawi and the rich legacy of Penang. Travelers should make plans, follow local customs, and be aware of the nation's unique cultural and religious sensibilities for a pleasant and memorable experience. Additionally, it's critical to bring the proper attire for the tropical environment, stay hydrated, and be ready for any potential downpours. Last but not least, it is advised to travel to new locations with prudence and to always keep all travel documents, personal possessions, and other stuff secure. You may make lasting memories and experiences that will stay with you throughout your journey by following this travel advice and respecting Malaysia's culture and environment. As a result, Malaysia, a country that offers a variety of experiences for all tourists, is a place where you should be prepared to start your journey. Enjoy a secure journey!