A Malaysian Long-Term Visa Pass (LTVP) is a renewable document that allows spouses or family members of Employment Pass (EP) holders to stay in Malaysia for over six months and up to five years. It is also known as a Malaysian Spouse Visa.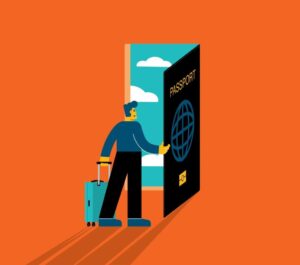 A foreigner may be awarded a Long Term Social Visit pass for a stay in Malaysia of no less than six months. Extensions of stay may be granted based on eligibility and the completion of specified conditions. Foreign husbands/wives of Malaysians may be given the Social Visit Pass for five years if all requirements are met. They also engage in any paid employment, commercial or professional occupation, without changing their Social Visit Pass to an Employment Pass or Visitor's Pass (Temporary Employment).
The following people are eligible for a Long-Term Visa Pass (LTVP):
A foreign national who is married to a Malaysian citizen.

Foreign countries are seeking medical treatment in Malaysia.

Family members of foreign nationals with Employment Passes (EP), including:

Common-law spouse

Above the age of 21 children (unmarried)

Parents or in-laws
Family members of Employment Pass (EP) holders with LTVP credentials cannot work in Malaysia. To work in Malaysia, the visa holder must apply for a separate Employment Pass and follow the relevant processes.
Spouses of Malaysian nationals, on the other hand, do not need to convert their LTVP to an Employment Pass (EP). In this situation, the Malaysian Immigration Department will provide them with a free Endorsement to Work document in their passport.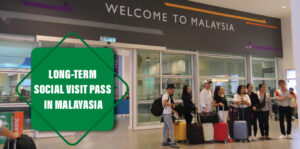 Application Submission for Long-Term Social Visa Pass
Bring all photocopies and original documents to the Immigration Department Office for verification.

Both the applicant and the sponsor must be in attendance.
Analysis Of Long-Term Social Visa Pass
Foreign countries can apply for a new or renewed Long Term Social Visit Pass and are reminded that individuals above 25 are no longer permitted to use the pass, except for dependents with impairments.
Outcome Of Long-Term Social Visa Pass
Before an application is approved, asked to attend an interview.

You will receive an acknowledgment slip after submitting your application, and you can call the number on the decline after 30 working days to find out the outcome of your application.

Some applicants had to wait approximately 2–3 months for the pass to be authorized.

The foreign applicant is not permitted to leave Malaysia while awaiting the verdict.

By providing a six-month visa, you can ask for the extent, but it completely depends on the situation. You may contribute an extension for three to five years with renewal.

You will be given a Visa sticker to add to your passport.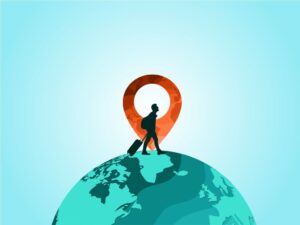 Visit Pass Renewal/Extension For Long-Term Social Visa Pass
The online application can only be used for extension/renewal purposes, not for new applications.
Manual: Imm. 55 Form (Visit Pass Extension)

Fee for extension: RM100

Online: Use this link for the required documents that will be listed in the online application.
The process flow is as follows for Long-Term Social Visa Pass
Register/login,

Fill in the advanced application,

Upload documents,

Send the application,

Online payment,

Accept the pass

.