Foreigners are only permitted to work in Malaysia by the government if they successfully obtain a work permit. One of those work licenses for foreign countries is provided by the Malaysia Professional Visit Pass.
Different conditions apply to the Malaysia professional visit pass than the other kinds of work permits for Malaysia. Malaysian companies or organizations do not employ professional visitors with valid visas. In other words, a corporation pays experienced visitors for a brief time in exchange for the services they provide to a company in Malaysia.
The Immigration Department in Malaysia is in charge of awarding Professional Visit Passes, although they will consult with the appropriate authorities to determine the validity of the application. A sponsor must apply on behalf of the applicant in Malaysia.
Who May Apply for a Professional Visit Pass to Malaysia?
The following types of foreign countries are qualified to work in Malaysia with a Malaysian Professional Visit Pass:
These Foreign performers and filmmakers include people like:
Foreign artist (filming and performance)

Stage artist (singing, music, dance, theater, acrobatics, circus, etc.)

Filming (in Malaysia but with an overseas company)

Producing (filming)

Performance (in hotels, cultural centers, stadiums, etc.)

Expert in arts management and screen-related arts.

Islamic missionary:

Islamic Teacher

Al-Quran Teacher

Arabic Teacher

Other religious workers:

Gurukkal

Granthi

Priest

Guru Dharma

Religious musicians and sculptors

Students from other countries taking religious courses study at the Malaysia Bible Seminary.

Government officials traveling for official purposes

Jockey expert

Volunteer

International students enrolled in an industrial training program or a mobility program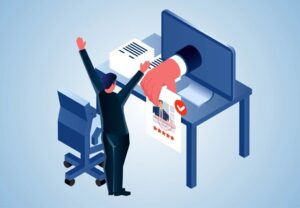 How can I apply for a professional visit pass to Malaysia?
A sponsor in Malaysia (such as the organization or institution where you will be working or receiving training) must apply for a Professional Visit Pass on your behalf. Your sponsor must apply before you depart for Malaysia.
The Central Agency for Filming and Performance by Foreign Artists (PUSPAL), which collaborates with the Immigration Department to approve, should receive your application if you intend to work in the film and performance business.
You will also require a letter of authorization from FINAS (National Film Development Corporation, Malaysia) if you work in the film industry.
Arrival in Malaysia
It demonstrates that you are legally residing and working in Malaysia.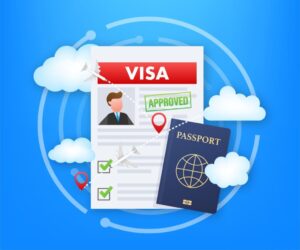 Application materials for a Malaysia Professional Visit Pass
Depending on the occupation, different documents are needed for a professional visit pass. However, they all include the following:
 Passport size of a photo.

Duplicate of your passport.

A duplicate of the company profile of your sponsor, if applicable.

If you're a student from another country:

A resume.

Academic credentials

Evidence of the collaboration or agreement between your school and the organization or corporation funding you.

If you are a religious missionary, you need a letter of approval from the Islamic Religious Department and the Department of Religion.

A bank guarantee or personal security bond is required if you're a citizen.