Information about submitting a passport photo is provided in this paper. To avoid processing delays and potential problems with law enforcement personnel who may frequently request information from i-Kad regarding immigration status, institutions should follow the guidelines outlined below. It is important to note that the same photograph will be used on the Immigration Department's system and printed on i-Kad.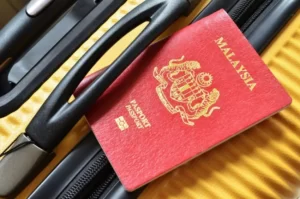 About Requirements for photos
Passport, identity card, and driver's license photos must adhere to particular standards. There are following guidelines regarding photos.
Dimensions
Size of photo
35 x 45 mm (width x height).
Width of face
16 to 20 mm (excluding ears)
Length of face
Eleven years and over: between 26 and 30 mm (chin to head).

Under 11: between 19 and 30 mm (chin to head).
Framing
the head is shown in full;

the head should be in the center
Quality of photo
color

not older than 6 months from the date of application;

be a natural representation;

it should be sharp, contrast with sufficient detail

should be undamaged

not be reproductions or copy one

be printed on high-quality photos with smooth, glossy paper;

a minimum high resolution of approximately 400 dpi.
Lighting
equal

not underexposed

There is no shadow/reflection on the face or background

no reflection caused by accessories
Position
head and eyes facing forward

eyes horizontally aligned

head not leaned

straight shoulders
Background
light gray, light blue or white;

plain;

all one color;

all one shade;

contrast sufficiently with the head.
Glasses
eyes fully seeable;

glasses fully translucent;

no light of reflection from the glasses;

no shadow.
Facial appearance
head uncovered;

face fully seeable;

eyes fully observable.

Ears do not have to be visible.
Expression
neutral expression

looking straight at the camera;

mouth closed

no smiling face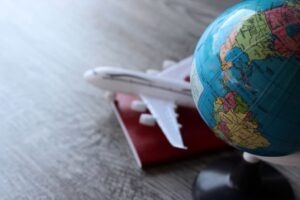 Exception for religious bases
If the head cover is worn for religious or spiritual reasons, then the head cover may be worn to take a photograph. The head cover shall be plain, one color only, and shall also contrast against the background.
Under six-year-olds are exempt
Position
eyes horizontally aligned

head not tilted 

shoulders straight
Expression
neutral expression

looking straight at the camera

mouth closed

The photo mustn't show if the child needs support. 
Exception for physical challenge or medical reasons
You may need help to meet other health requirements. If the issuing authority doubts, they can request a medical certificate as proof.