Malaysia is a well-liked travel destination for tourists from around the world because of its rich cultural heritage, attractive scenery, and energetic cities. Malaysia has put in place an electronic visa system that makes applying for Malaysia eVisa quick and simple in order to ease admission into the nation. We offer a thorough examination of the complexities involved in obtaining a Malaysia eVisa, making travel to this attractive country simple.
About eVisa for Malaysia
The process for getting travel documents has greatly improved in this digital age, making it more convenient and effective for vacationers and business travelers. With the launch of the eVisa system, Malaysia, known for its rich cultural diversity, breathtaking scenery, and vibrant cities, has embraced this digital transition. Travelers from all over the world now have easier and more convenient access to Malaysia's beauty and opportunities. In appreciation to this contemporary visa application process. The perks of the application procedure and revolution that eVisa has brought to travel to this lovely Southeast Asian country are all covered in-depth in this blog. Join us as we examine a contemporary method for obtaining a Malaysian visa that is quick, simple, and only requires a few clicks.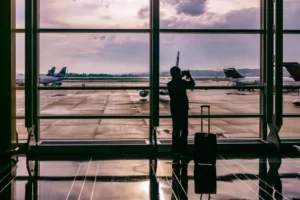 Types of eVisa in Malaysia
To meet a range of travel needs, Malaysia offers a number of electronic visas, including:
Tourist eVisa:

for those who want to visit Malaysia for a relaxing trip and discover its tourist sites.

Business eVisa:

Specifically made for anyone who wants to execute business in Malaysia.

Medical eVisa:

geared towards people requiring medical care in Malaysia.

Transit eVisa:

for visitors passing through Malaysia on their way to a different nation.
The application requirements may change in accordance with the unique purpose of each type of eVisa.
Documents Required
Updated passport size image

Passport front/back page

Valid passport with validity 6 months

Return flight

Accommodation Documents

Birth certificate of kids
Application Process
Visit the Official eVisa Website
Visit our official Malaysia eVisa website as the initial step. For applicants, our website offers thorough information and a user-friendly layout.
Fill in the Application Form
Complete and update online application forms with accurate information like Personal information and passport data, and other relevant information will all be requested on the application form. Providing accurate information is crucial to preventing any processing delays.
Attach Supporting Documents
Upload the needed supporting documents according to the eVisa type. A scanned version of the passport, a current passport-size photo, a flight schedule, and lodging details are frequently needed documents.
Review and Confirm
Check the information on the application form to make sure it is accurate and comprehensive. Before moving on to the next stage, make any inconsistencies right.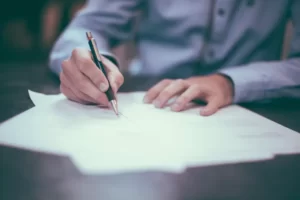 Payment of Visa Processing Fee
Use credit/debit cards payment methods to cover the visa processing charge. Fees are non-refundable and change based on the type of eVisa being processed.
Submit the Application
The application should be submitted as soon as the payment has been accepted. A validation receipt will be provided through by email; keep it for your records.
Processing and Approval
You have to wait for the processing of your application. It is advised to submit your application no later than the day before your scheduled travel because processing times can change by country.
Receipt of eVisa Approval
When your eVisa has been approved, you will receive an email notification. To keep for your records and to provide when you arrive in Malaysia, print a copy of your eVisa confirmation. The validity period and the maximum number of entries for your eVisa confirmation.
Important Factors and Advice
Apply in Advance

Check Eligibility

Accurate Information

Read the Terms and Conditions

Contact Us if Needed
Malaysia eVisa programme is evidence of the nation's commitment to providing its residents with a hassle-free travelling experience. Visitors can quickly and simply obtain the required authorization to enjoy Malaysia's treasures by using our online website. Malaysia is enthusiastic to enchant and attract visitors with its vibrant streets of Kuala Lumpur and the quiet beaches of Langkawi. Get your eVisa now to start an unforgettable adventure filled with cultural exploration and breathtaking scenery. Travel safely!