A relatively recent development in Malaysian work permits is the Malaysia Residence Pass Talent (RP-T). It is renewable and permits the holder to work in Malaysia for up to ten years without relying on a particular employer. Additionally, the spouse and minor children of the bearer of the Residence Pass are welcome in Malaysia. In Malaysia, they are also permitted to work and study. However, the former is only applicable to the spouse.
Through a Malaysia Long Term Social Visit Pass, which is only suitable for five years, the bearer of a Malaysia Residence Pass may also bring their parents and adult children.
The Residence Pass in Malaysia is called a Malaysian Talent Pass or Talent Visa. However, it is only given to talented foreign workers who meet specific requirements. The Residence Pass Talent is only open to international employees already residing in Malaysia.
Who Qualifies for a Talented Malaysia Residence Pass?
You may apply for a Malaysia Residence Pass Talent if you meet the requirements.
You have a valid Malaysia Employment Pass (EP) and have resided in Malaysia for at least three years.

Your EP is still valid at the time of application for at least another three months.

You are a "high achieving" professional who can advance the economy of Malaysia.

You have at least five years of professional experience.

Furthermore, you receive a minimum monthly salary (bonuses and allowances not included) of RM15,000 per month.

You possess academic credentials from an accredited university.

For at least two years, you have paid income taxes in Malaysia.

You have a Malaysian tax file number.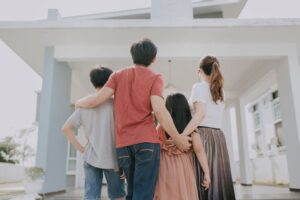 Click here to know more about Malaysia eVisa.
What criteria must a candidate for the Malaysia Residence Pass Talent meet?
The following supporting documents are required when applying for a Malaysian Residence Pass:
Visit the Application Form

Residence Pass Application Form

Malaysia Sponsor Form 

a letter of no objection from the existing employer

duplicates of each page in your passport

three passport-size photos against a bright blue backdrop.

Documents of all of your academic credentials

a copy of your employment contract

a resume

a copy of your most recent three months' worth of pay receipt

Recommendation letters 
How do I apply for a talent residency pass in Malaysia?
We process applications for Malaysian Residence Pass Talent. The application must be submitted online at our official website, where you must also upload all necessary paperwork.
An RM300 processing charge is further due at the time of application. Online payments using Visa or MasterCard are accepted for the fee. You must additionally pay an extra cost of approximately RM2,000 per application after your Residence Pass has been processed to have it issued. To obtain your Residence Pass sticker, you must pay the cost and present your passport to Malaysia's Immigration Department.