What is the Malaysia Dependent Pass?
Let's discuss the Dependent Pass, which is available to foreign citizens in Malaysia who are looking for work or have employment or education plans. They can bring their family members using the Dependent Visa, the Malaysian Dependent Pass. However, only some bearers of a Work or Student Pass can bring their family to Malaysia. There are also restrictions on who you can carry with you to Malaysia.
It is a legal acceptance issued by the Malaysian Immigration Department for non-residence or foreigners ready to settle with Malaysian legal residents who have a Malaysian Work pass and wish to extend their stay with their immediate family. The entire dependent visa application process will occur in your home country; however, the Malaysian Government can approve authorization and approval. Following approval by authorities, an immigration department sticker will be approved on your International travel passport, confirming legal residence in Malaysia.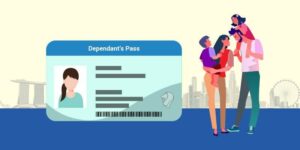 Eligibility For Malaysia Dependent Pass
To apply for a Malaysia Dependent Pass, you must follow the requirements: 
If you have a residence permit in another country, you must use the suitable authorities there.

You have a valid passport for at least 6 months to enter another country.

You must get permission from Malaysia's Immigration Department.

The dependent permit is only valid for family members who are a spouse, parent, or kid—any other type of relationship is not permitted in this category.

If the sponsor is a student, they must be registered for a Master's or PhD programme. But for a bachelor's degree is less required. 
Step to apply for Dependent Pass
Application via an educational institution

MalaysiaOnlineVisa verifies all documents.

The Immigration Department has approved the Dependent Pass.

Immigration will issue dependents p

ass

.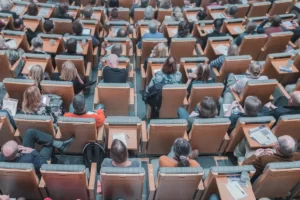 Requirement For Malaysia Dependent Pass
The following documents are necessary for a Requirement for Malaysia Dependent Pass application:
2 recent passport-sized photos

Complete copies of your and your family members' passports, valid for at least 12 months from your arrival in Malaysia.
Relationship evidence:
Marriage Certificate for the Dependent Spouse.

Birth Certificates for Dependent Children/Parents.

If applicable, custody documentation for the child.

If relevant, the child's adoption paperwork.

Copies of family members' employment or student pass.

Payment for your dependent Pass application can be received.

Malaysia visa application forms in two copies 

Personal bond (for holders of Student Passes)

Letter of permission from the educational institute (for holders of a Student Pass)
Validity For Malaysia Dependent Pass
Your family members will be issued a Dependent Pass, while you have an Employment Pass or a Student Pass. It can renew precisely.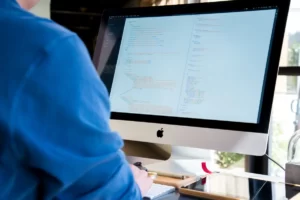 Working For Malaysia Dependent Pass
Under certain conditions of the Malaysian Dependent Pass holders cannot work. If a member of your family wishes to begin working, they must convert their Dependent Pass into an Employment Pass. As such, they would be subject to the Employment Pass's rules and conditions, including duration. Their employer must apply through the Employment Pass and Permit Division of Malaysia's Immigration Department or any State Immigration Office.
What are the Types of Malaysia Dependent Passes?
The pass your sponsor determines the type of Malaysia Dependent pass you receive in Malaysia, which can be –
Employment Pass

Student Pass
For Employment Pass and Student Pass holders
If a member of your family in Malaysia holds an Employment Pass, you are eligible for the following:
Dependent Pass

Long-Term Social Visit Pass

Social Visit Pass

Spouse 

Children below 21 years of age 

Parents/Parents-in-law
Domestic help or maids between the ages of 21 and 45 are eligible for the Social Visit Pass.
Who Can Apply for a Malaysia Dependent Pass?
Any family members in Malaysia with an Employment Pass or a Student Pass are allowed for a Dependent Pass. With the Dependent Pass, if you have an Employment Pass Category 1 or 2 and Student Pass in Malaysia, you can bring the following:
Spouse 

Children below 21 years of age 

Parents/Parents-in-law
Note: Dependent Passes are not available to family members of those with an Employment Pass Category 3, Temporary Employment Pass, or Professional Visit Pass.
Conditions of a Malaysia Dependent Pass
The Malaysia Dependent Pass requirements and conditions can need to be clarified. It can be rejected if you enter false information into your Dependent Pass application.
Malaysia Dependent Pass For spouse conditions
A spouse should be a legally married husband/wife in Malaysian immigration law. According to Malaysian Immigration Law, a customary or common law marriage is only legitimate if recognized as such in the marriage country.
Malaysia Dependent Pass For kid conditions
The following applicants are qualified for dependent child status under Malaysian immigration laws:
Unmarried.

Under 21 years of age.

A biological child born in wedlock.

If the parent possesses genuine documentation of the parent-child bond, a biological child is born out of wedlock.

A stepchild is a child whose biological parents and their partner married before the child reached 18.

An adopted child

Dependents may accompany applicants with a Student Pass only if their course duration exceeds 12 months.

A Dependent Pass is available to postgraduate students from any country in the world.
Processing Time For Malaysia Dependent Pass 
The processing period for the dependent visa or pass by the volume of applications received at the embassy, the number of entries, your past travel history, staff availability at the VAC, and other factors. Usually, processing for an application can take up to 7 days.  It may also take some time to obtain the letter of approval. You have to make sure to apply for the pass before visit Malaysia in a proper time management.
For know more, you can contact us through mail or visit our website at https://www.malaysiaonlinevisa.com/