The students who wish to study abroad in Malaysia will need a student visa, also known as a student pass, to do so. To enter Malaysia, foreign nationals must get a Pass specifying their intended purpose of travel. At the same time, international students who wish to continue their education in Malaysia must obtain a Malaysia Student Visa. Though they roughly represent the same thing, "student visa" and "student pass" are commonly used interchangeably. The student visa must be renewed no later than one and a half months before it expires. It is suitable for one year. An outline of the steps and prerequisites for acquiring a Malaysian student visa will be provided in this blog.
Application Process
Take up a place at a university in Malaysia.

The university projected the student pass application process.

Collect the necessary paperwork

Pay the visa processing cost

Await the result

Obtain a letter of approval

Let the university know when you plan to travel there

Obtain your student ID
Required Documents
During the application procedure, the Malaysian authorities will require the following papers. As soon as your host institution accepts your application, provide these materials to them.
Official letter of admission from your university

filled out and signed the application for a student visa

a copy of your passport with an upcoming expiration date of more than a year

two images that resemble passports

Records of academic qualifications

Evidence of adequate financial resources

a health certificate indicating your body fitness

An individual bond statement

Certificates of English language proficiency
Processing Time
The Malaysian student visa application process is simple. Generally, the visa application process takes between 4 and 6 weeks from the moment you submit your application to receiving your visa. The processing time for the visa approval letter (VAL) is 14 days, while the entry visa can take between 1 to 3 weeks. You should submit your application as early as possible to avoid any unexpected delays.
Can you work when you have a student visa for Malaysia?
Malaysia has more difficult job regulations for international students than many other nations. You can work 20 hours a week, but only during breaks from school. You are not allowed to work at any time throughout the academic year. There are limitations on the kinds of roles you can play as well. You may work at a restaurant, gas station, convenience store, or motel, but you cannot work as a cashier, a musician, or in any other job that is seen to be immoral. Only school holidays lasting at least seven days are permissible for employment. You are limited to part-time employment (up to 20 hours per week).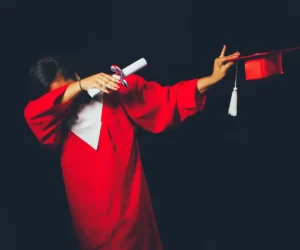 What happens if your visa request is refused?
Malaysia has one of the most significant approval rates in the world, with almost 90% of all student visa applications being granted. Rarely are applications turned down, but when they are, it's usually because of omitted data or a lack of funding. You can appeal an adverse decision by writing to the immigration authorities and asking for a letter outlining the grounds for the denial if you receive one. Additionally, you have 30 days to write the Home Minister and file an appeal against the judgment. However, you cannot be sure that your appeal of the ruling will be successful. Like all application fees for visas, this one is non-refundable. You must be sure that your upcoming visa application will be granted with the correct documentation.
To know more about Malaysia eVisa, just click here!
How can I get a student visa for Malaysia?
The stages involved in obtaining a student visa for Malaysia are as follows:
Gaining admission to a Malaysian academic institution.

Requesting a VAL (Visa Approval Letter).

Applying for a visa to enter Malaysia

by appearing at the Malaysian immigration checkpoint

and registering at your place of learning.

Obtaining a student pass from Malaysia's immigration office.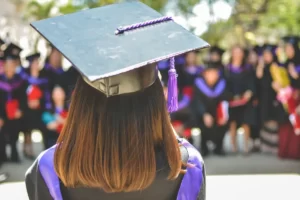 Renewal of the Malaysia Student Pass
You can update your Malaysia student visa on the website if necessary. You require a cumulative grade point average (CGPA) of at least 2.0 and at least 80% attendance to renew your Malaysian Student Pass. Additionally, you must submit a copy of your passport, including the bio-data page and, any visa pages, and copies of all your academic records. The other renewal requirements align with those for enrolling in your educational institution.
Cancellation of Malaysia Student Pass
You will need to ask your school to submit a Malaysia Student Pass cancellation request if you decide you do not wish to continue your studies in Malaysia. You are unable to cancel your Student Pass by yourself.