If we are discussing shopping in Malaysia, it is the best place for any tourist or shopper who wishes to take gifts home. The nation is well known for its vast open markets that provide an authentic Asian street-shopping experience and expansive Western malls with indoor entertainment parks. Suppose you want to shop and take benefit of the best sales and discounts without feeling bad. Malaysia is the ideal place for a shopping binge because there are so many different famous foreign brands, designer dresses and handcrafted glass jewelry. You will learn everything you need to know about shopping in Malaysia, so here is the following list you should know about: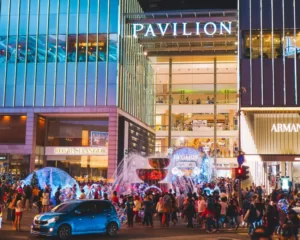 1. Pavilion KL
Pavilion Kuala Lumpur is the busiest city where you will find it. It offers plentiful shopping opportunities, including seven levels of great designer labels, unique foods and home furnishings. You can even find a fitness center for a quick workout and get a soothing massage experience in spas. In addition, a variety of electronic devices are also available in the stores.
2. Berjaya Times Square
In Kuala Lumpur, Berjaya Times Square is also known as one of the most iconic landmarks. It's the ninth-largest building in the world, with 48 floors of shops, restaurants, and an indoor theme park. A trip to Berjaya means an adventure in itself. Take the kids on a ride on the giant roller coaster, play a game of bowling, or catch a movie at the world-famous IMAX 3-D Cineplex. Moreover, if you want to do some shopping with the latest fashion trends or relax at a spa, it's up to you. Shopping in Berjaya has more than 100 stores of the top luxury brands and jewelry boutiques. 
3. Sungei Wang Plaza
For travelers interested in purchasing things from East Asia, this Japanese complex is among the top malls in Malaysia. This mall has a wide range of lovely pendants, jewelry, Korean and Japanese office supplies, mobile accessories, toys, clothing, and shoes. Nearly every evening, street performers perform live in the mall's center. If you are an excellent bargain hunter, you are always welcome here. 
4. Petaling Street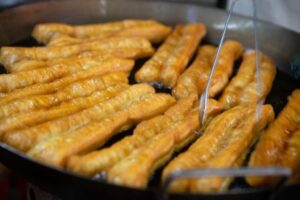 Shopping in Petaling Street's bustling Chinatown to find the most unbelievable prices on a variety of goods. The street booths provide a wide variety of products to choose from, including Chinese jewelry and lucky charms, wall hangings and clothing, hats and spices, lights and other souvenirs. Customers are encouraged to negotiate over rates to get the most excellent deals. Additionally, there are Chinese food stalls lining the street, which might help satisfy any hunger after going shopping.  Moreover, you can read our latest blog pages.
5. Central Market
This market is near to the Pasar Seni, one of the busiest shopping areas in Malaysia, and it features a wide variety of Chinese and Indian art and accessories. This marketplace is wholly accommodated in an air-conditioned facility and offers people to take a break from the oppressive Malaysian heat. Great sarongs, purses, shirts, caps, handicrafts, jewelry, and shoes are available here for tourists to purchase.
6. Kasturi Walk
After visiting Central Market, wander along Kasturi Walk to browse the shops and purchase some of the most gorgeous pendants, handicrafts, Malay Batik fabric, a gold-and-silver Songket brooch, a Wau kite, tin cauldrons, and a variety of other endearing souvenirs are all available for purchase.
7. Suria KLCC
Suria KLCC is one of Kuala Lumpur's most well-known malls and a popular shopping destination in Malaysia. This deluxe mall is home to several internationally recognized designer retailers, including Gucci and Louis Vuitton, Ferragamo, and Chanel, and is located at the base of the Petronas Towers. This mall has a selection of multi-brand retailers for bargain hunters, enabling customers to enjoy quick fashion. Even you can find a beautiful view of the Twin Towers from Suria KLCC.
8. 1 Utama Shopping Centre
Over 1000 boutiques sell designer clothing, accessories, sportswear, footwear, purses, home décor, and other items at Malaysia's largest shopping mall, Bandar Utama. For those customers who are more cost-conscious, it also provides affordable solutions. Children and adults alike are sure to fall in love with the eco-zone inside the mall, which features a gorgeous rainforest that is fully functional, a massive fish tank, a rainbow bridge and a rooftop garden view. 
9. Indian Quarter
The Indian Quarter in Kuala Lumpur is the best location outside of India to experience authentic Indian culture. It is home to many small shops that sell handicrafts, spices, purses, perfume, embroidered scarves, shawls, caps, and traditional Indian clothes. The cafés and food stands are also impressive since they offer delicious flavours that are ideal for a brief mid-shopping stop. It's okay to get lost in the winding lanes because the inhabitants are kind and friendly.
10. Lorong Kulit Flea Market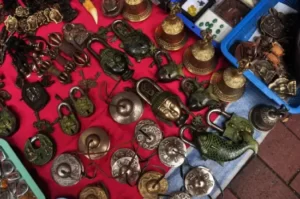 For a genuine Malaysian shopping experience, visit this charming flea market located in Penang, where one can expect surprises at every turn. Vintage antique glassware, hunting knives, precious books, toys and clothing are all available at competitive prices, making it an ideal destination for thrifty shoppers.
In conclusion, shopping in Malaysia is a rich and varied experience that reflects the country's diversity and economic development, cultural heritage, and way of life. There are a variety of shopping experiences available in Malaysia, from street markets to state-of-the-art shopping malls. All types of buyers can benefit from Malaysia's retail experiences, which are enriching and have a lasting impact on the nation's retail scene. These experiences range from the confidence of street markets to contemporary shopping malls. Even you can visit website page for Malaysia eVisa